Updated: August 8, 2022
---
SBC HOTLINE
---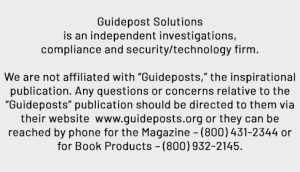 If in the event, you are contacting Guidepost to report a current incident involving sexual abuse, child abuse or any other ongoing and potentially violent behavior by someone, please also contact your local law enforcement agency for immediate help. Please dial 911 if you or someone else is in need of immediate assistance.
Calls to the SBC hotline will initially go to our hotline voicemail. Please leave your name and number along with any information about your availability for further discussion, if you are willing. Every attempt will be made to respond to each caller within 24 hours. Thank you.
If you are calling to report any abuse allegation either current or historic involving a minor, depending on the circumstances, the timeframe and the jurisdiction, Guidepost or the SBC Executive Committee may be required by law to report such allegation to state law enforcement, child protective services or other agencies. Please dial 911 if you know of anyone under the age of 18 that is in immediate danger or currently being abused.
A joint statement on the creation of an SBC Sexual Abuse Hotline:
Since the release of the Guidepost report on Sunday (May 22, 2022), the SBC Executive Committee, Guidepost Solutions, and members of the Sexual Abuse Task Force have been fielding calls from survivors regarding allegations of sexual abuse. Today (May 25, 2022), the SBC Executive Committee entered into an agreement for Guidepost to maintain a hotline for survivors or their proxies to submit allegations of abuse within the SBC. All submitters will remain confidential. Survivors, if requested, will be notified of the available options for care and will be put in touch with an advocate.While Guidepost will not be inquiring into the allegations at this time, they will hold the information confidentially. The Sexual Abuse Task Force will be assisting the SBC Executive Committee and the Convention in establishing processes for proper inquiries, and this hotline will serve as a resource to survivors and entities in responding properly while we work to put more permanent procedures in place. This hotline will be an important stopgap measure for survivors between now and the 2022 SBC Annual Meeting in Anaheim, when the messengers can pass even more meaningful reforms.
---
SBC INVESTIGATION + REPORT
---
In response to requests, the SBC Executive Committee has released the list of pastors and other church-affiliated personnel accused of sexual abuse. This 205-page database was made public May 26, 2022. It includes more than 700 entries from cases that largely span from 2000 to 2019.
The release statement is available on the SBC website.
The Report of the Independent Investigation is now available from the Task Force.
On September 9, 2021, the Task Force announced that Guidepost Solutions was retained to conduct the independent assessment and investigation regarding the Executive Committee of the SBC, as commissioned by the Messengers of the Convention at the 2021 SBC annual meeting. Pursuant to the Letter of Engagement, Guidepost's mandate is as follows:
Specifically, and as directed by the SBC Motion, Guidepost investigated:
Allegations of abuse by Executive Committee members
Mishandling of abuse allegations by Executive Committee members between January 1, 2000, to June 14, 2021
Allegations of mistreatment of sexual abuse victims by Executive Committee members from January 1, 2000, to June 14, 2021
Patterns of intimidation of sexual abuse victims or advocates from January 1, 2000, to June 14, 2021
Resistance to sexual abuse reform initiatives from January 1, 2000, to June 14, 2021
In addition, Guidepost performed an audit of the procedures and actions of the Credentials Committee after its formation in mid-June 2019, using best standards and practices designed to ensure accountability, transparency, and care for the wellbeing of survivors of sexual abuse.
Additional information regarding the Task Force and the scope of the investigation can be found here.
A press release announcing the retention of Guidepost can be found here.